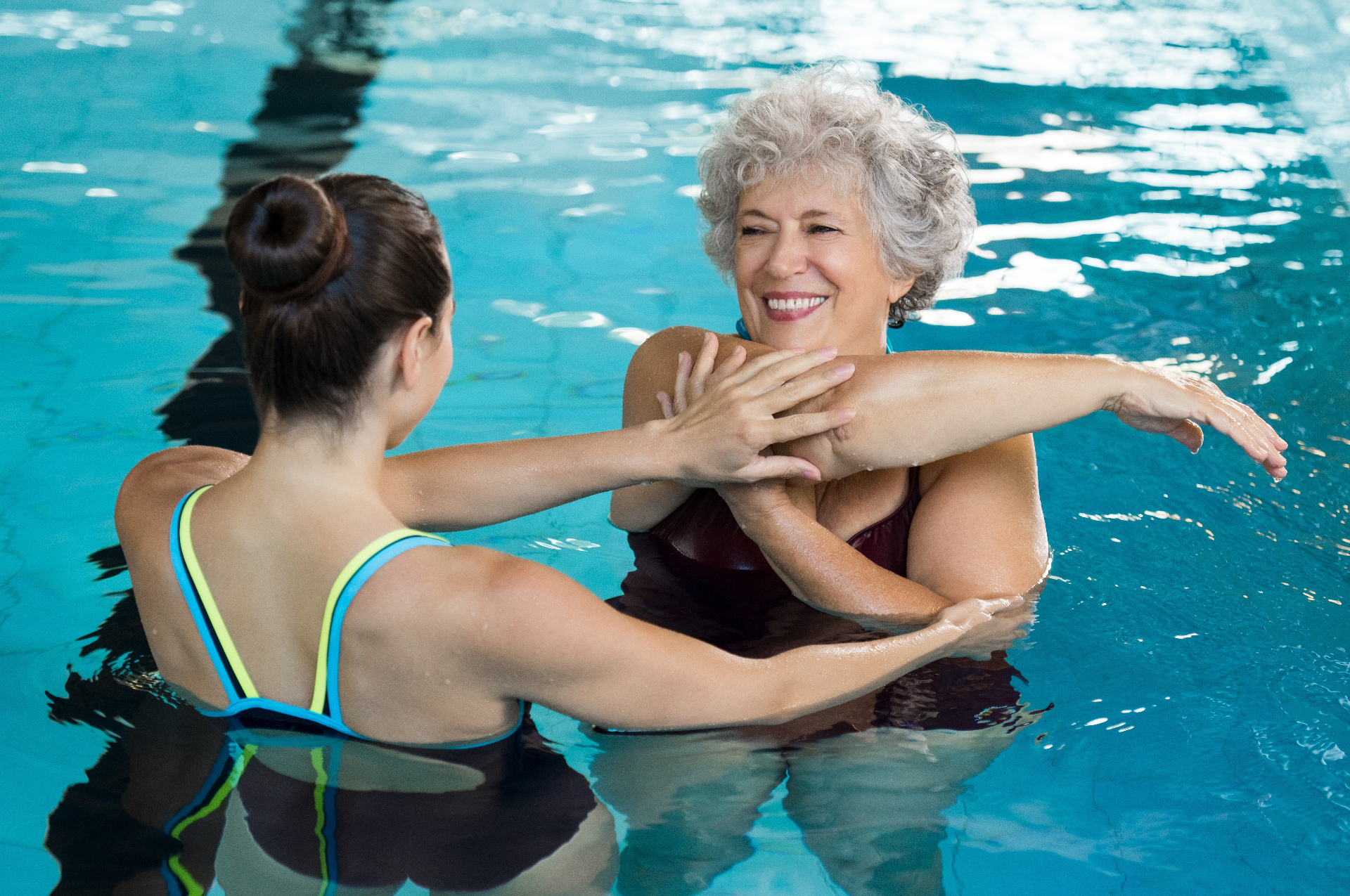 Aquafit Physical Therapy offers aquatic therapy in our large 92-94 degree therapeutic pool. Aquatic therapy provides numerous therapeutic advantages and benefits to those recovering from an injury or illness. The scope of injuries we treat in our pool is vast, including post-surgical, non-surgical, chronic, and neurological pain. The therapeutic properties of the water combined with the specialized training of our therapists will help improve function and overall mobility. Some of the benefits of aquatic therapy at Aquafit include:
Improved Joint Flexibility – The buoyancy of the water allows less weight bearing through the joints and allows for enhanced joint range of motion. The warm water helps to relax tight or sore muscles, and the injured body part will float, making it less painful for patients to move. 

Improved Muscle Strength – Water is significantly more resistive than air, which promotes the strengthening of weakened muscles. The patient controls the speed of the exercises, and the pressures from the water assist in promoting circulation and decreasing swelling. 
The aquatic environment prepares patients for exercises they may not be ready to perform on dry land. The relaxing, warm water has a calming effect that increases our patient's tolerance to activities and improves overall function. Our staff at Aquafit Physical Therapy often combine aquatic therapy with dry land therapeutic exercises or manual therapy to provide well-rounded care. Our team will work with each patient to provide individualized programs. To discover if aquatic therapy is good for you, be sure to contact us today!